To My Bradley,
I wanted to write you this letter to tell you how I feel.
This is love. True love. Your piercing blue eyes looking back at me. I could stare at you all day. Your rugged face is strong and chiselled. Defined cheekbones and a wonderful smile. I can't wait until you are smiling at me. Everyday.
I am your wife. You just don't know it.
The future Mrs Bradley Cooper, it has a wonderful ring to it, don't you think?
Let me tell you a bit about the future Mrs Bradley Cooper. I have striking blue eyes as well. They are my best feature. They tell you so much about me.
I'm not a model by any means. My body is only a personal trainer and a few short months away from being slender. I have dark brown curly hair that falls gently to the bottom of my neck.
Oh…I have a great set of boobs. Natural boobs as well. Most guys compliment me on them. Just think they will be yours.
I have moderate culinary skills and still have all my fingers. I haven't burnt down a kitchen yet. What's more, my food actually tastes good. I am pleased to say my cooking also hasn't killed anyone yet. I know I will love to cook for you. They say the way to a man's heart is through his stomach. As long as I don't give you diarrhoea or food poisoning, however just in case, there's always a restaurant you can take me to.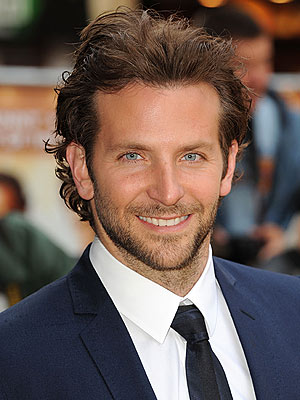 I love to socialise and am a hostess with the most-ess. Going out to dinner and I love watching movies. I throw a mean party as long as its catered for. Who wants to stay in the kitchen when you can be amongst the party and having so much fun!
I don't mind a night at home, snuggled up on the couch. With a good book, lots of wine and the one that I love.
I love a bit of romance, so throw some my way. Spoil and surprise me, with flowers and chocolates each day.
Whilst I'm no nobel prize winner, I think I'm intelligent. Quite often I experience verbal diarrhoea, and only rare moments of intellectual brilliance. Although, I do have a degree so that proves some shred of intelligence, doesn't it? I speak a little bit of French. Oui Oui! But when you speak French, it's so Oh La La La.
I admire your work. You're such a passionate and committed one. I work hard too, don't get me wrong. I'm a HR professional, the hiring and firing kind of one.
There's not much else to say so I'll quote you instead. "I love the company of a great woman." Please take this great woman to bed.
Your wife in waiting, the future Mrs Cooper,
Jen xoxo
Linking up with Kristy of My Home Truths for another week of I Must Confess…
photo credit: <a href="http://www.flickr.com/photos/tonyshek/8031489880/">GabboT</a> via <a href="http://photopin.com">photopin</a> <a href="http://creativecommons.org/licenses/by-sa/2.0/">cc</a>